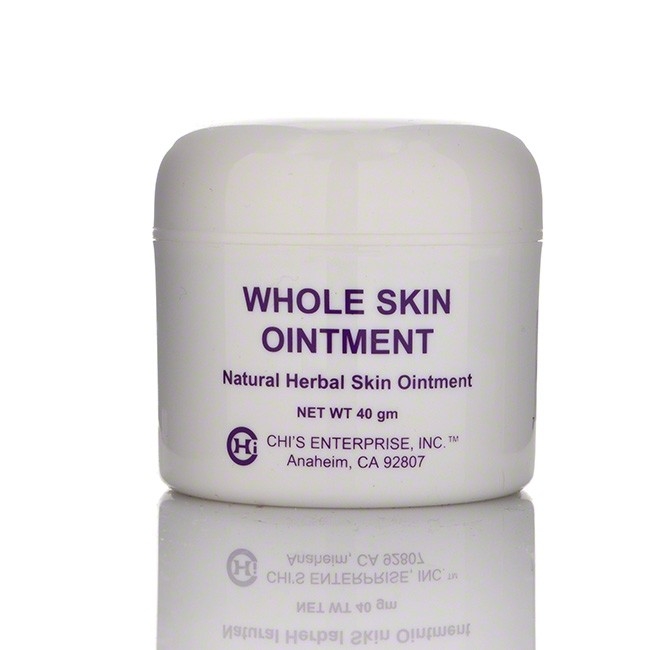 Whole Skin Ointment
Dr. Chi
(Scar free ointment) - Reported by Newsweek Magazine in 1990 - stops dehydration for all open wounds, ulcers, and lacerations. It reduces pain and infections, relieves allergic reactions, eczema, shingles, and other skin disorders. It stops the progressive necrosis of burn tissue and heals wound without scarring, reducing ketoids. Its contents promote circulation and help remove putrid tissue to promote new growth.
Ingredients: Aloe Vera, Coptis chinensis, Dryobalanops aromatica, Phellodendron chinense, Sesame seed oil. Use for hard to heal and chronic open wounds.
Dose: Apply 3 - 5 times daily.
Showing 1-2 of 2 Reviews
i could tell the difference in 3 days Skin not as
Unknown
12/04/2018
would purchase again
i could tell the difference in 3 days Skin not as
Unknown
12/04/2018
would purchase again