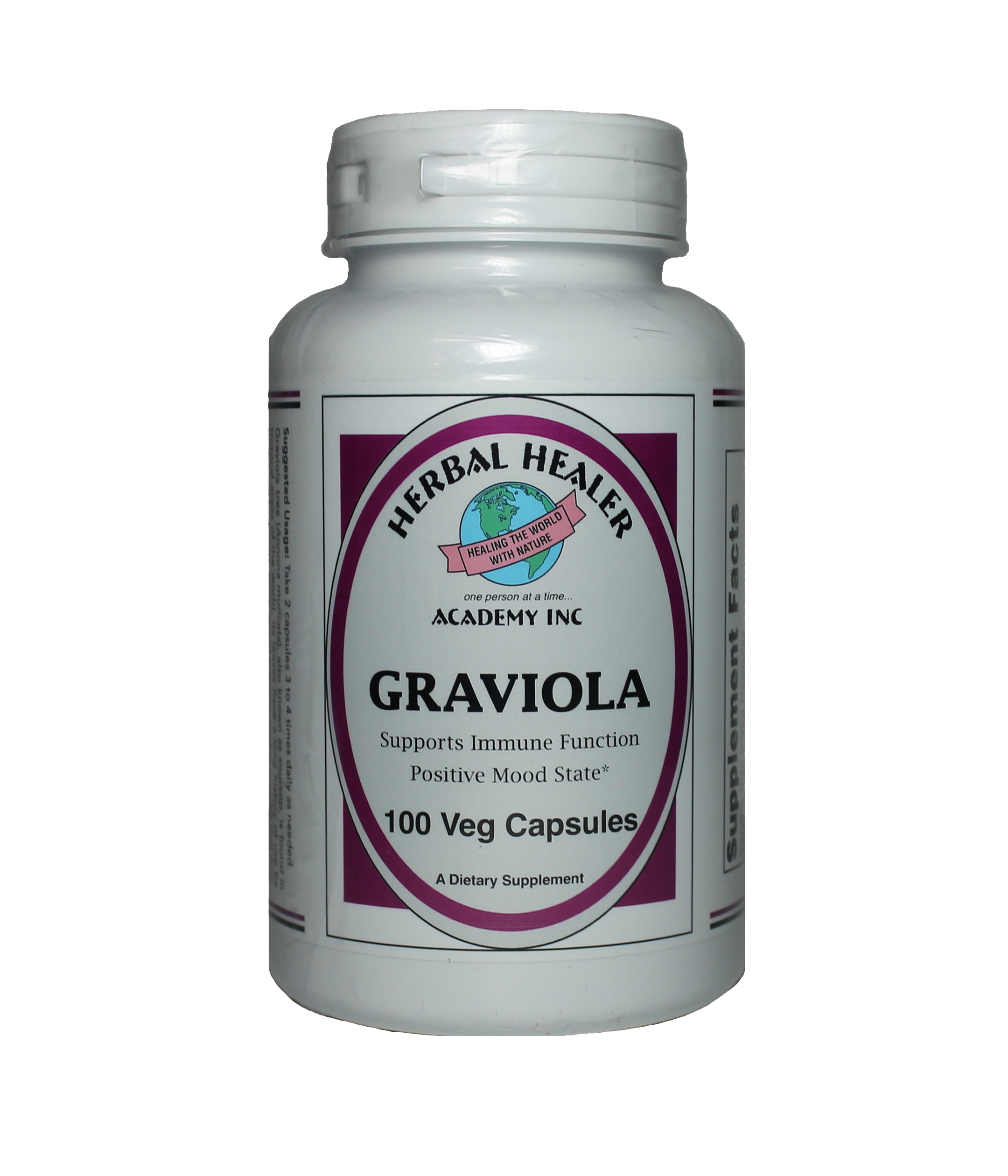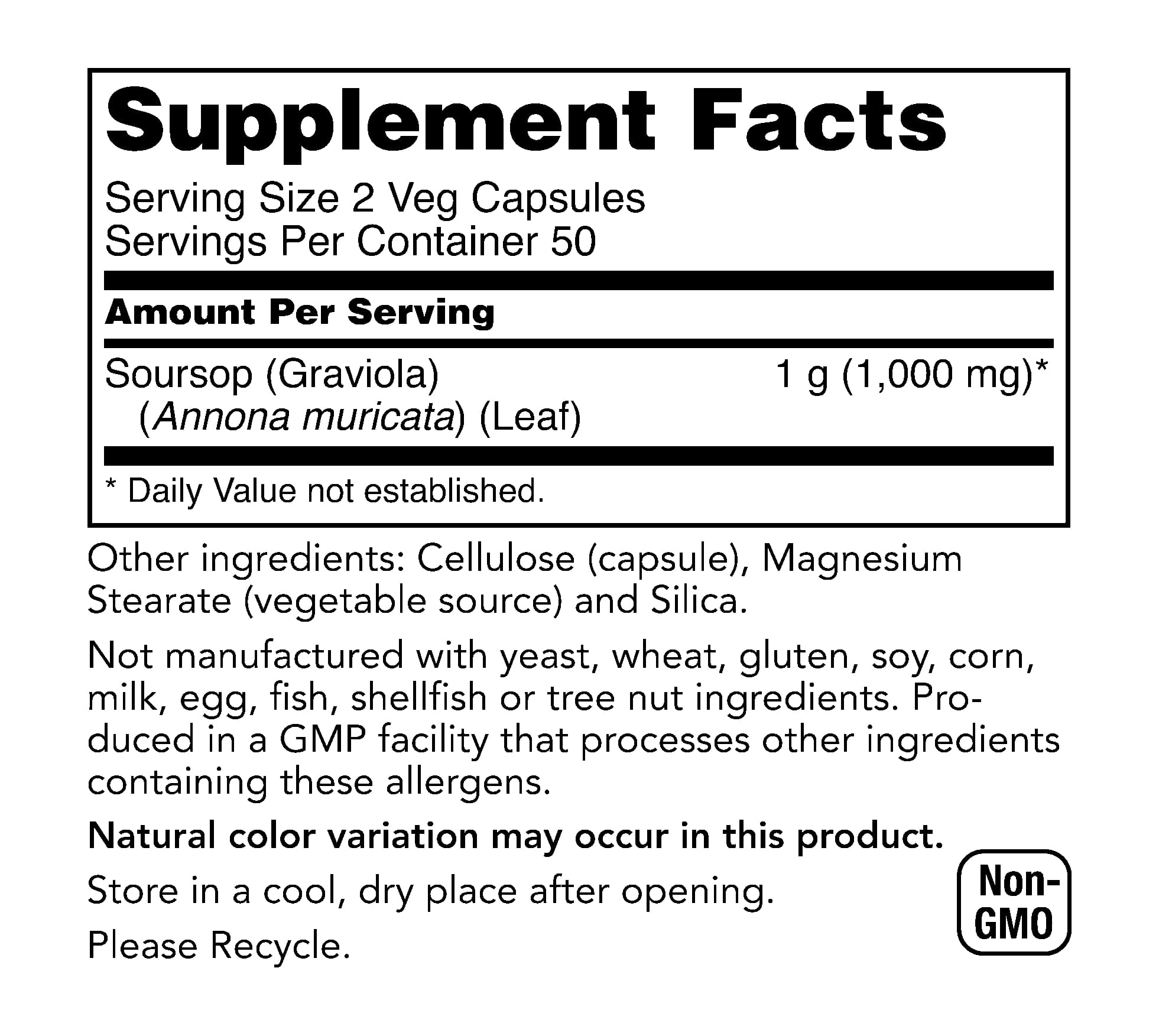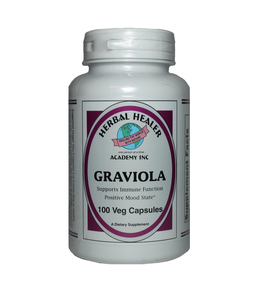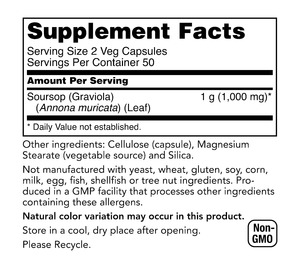 HHA GRAVIOLA
500 mg. 100 CAPS
Graviola is used to treat infections caused by bacteria and parasites including leishmaniasis, a disease caused by parasites transmitted through the bite of sand fleas; herpes; coughs; and cancer. Some people use graviola to help them relax.
Here is a good article from Snopes
http://www.snopes.com/medical/disease/graviola.asp
A youtube video
Graviola Tree - A Natural Cancer Cell Killer
http://www.youtube.com/watch?v=hHciqgzrCo8
Graviola tree (Annona muricata), also known as soursop, is found in the Amazon jungle and some of the Caribbean islands. Graviola tree leaves have been used traditionally for their various therapeutic properties. More recent scientific studies suggest that Acetogenins, the active constituents of Graviola, can support healthy cell growth and function. In addition, Graviola has been used for its whole body calming effects and as a supplement to help maintain a positive mood.
As one of graviola's mechanisms of action is to deplete ATP energy to cancer cells, combining it with other supplements and natural products which increase or enhance cellular ATP may reduce the effect of graviola. The main supplement which increases ATP is a common antioxidant called Coenzyme Q10 and for this reason, it should be avoided when taking graviola.

Main Actions (in order):
anticancerous, antitumorous, antimicrobial, antiparasitic, hypotensive (lowers blood pressure)
Main Uses
for cancer (all types) as a broad-spectrum internal and external antimicrobial to treat bacterial and fungal infections for internal parasites and worms for high blood pressure for depression, stress, and nervous disorders
Properties/Actions Documented by Research:
antibacterial, anticancerous, anticonvulsant, antidepressant, antifungal, antimalarial, antimutagenic (cellular protector), antiparasitic, antispasmodic, antitumorous, cardiodepressant, emetic (causes vomiting), hypotensive (lowers blood pressure), insecticidal, sedative, uterine stimulant, vasodilator
Other Properties/Actions Documented by Traditional Use:
antiviral, cardiotonic (tones, balances, strengthens the heart), decongestant, digestive stimulant, febrifuge (reduces fever), nervine (balances/calms nerves), pediculicide (kills lice), vermifuge (expels worms)
Cautions: It has cardiodepressant, vasodilator, and hypotensive (lowers blood pressure) actions. Large dosages can cause nausea and vomiting. Avoid combining with ATP-enhancers like CoQ10.
Graviola has demonstrated significant in vitro antimicrobial properties. Chronic, long-term use of this plant may lead to die-off of friendly bacteria in the digestive tract due to its antimicrobial properties. Supplementing the diet with probiotics and digestive enzymes is advisable if this plant is used for longer than 30 days.
Suggested Use
As a dietary supplement, take 2 capsules 3 to 4 times daily as needed.
Other Ingredients
Gelatin (capsule), magnesium stearate and silica.
Contains no sugar, salt, starch, yeast, wheat, gluten, corn, soy, milk, egg or preservatives.