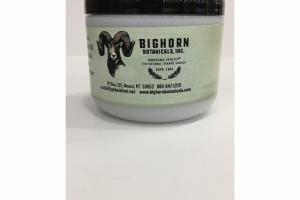 Montana Yew Tip 2 oz Salve
Bighorn Botanicals
Bulk Rates Available
Buy 3 - 5 and pay only $21.00 each
Buy 6 or more and pay only $19.00 each
For hard to heal skin conditions. 2 oz.
Showing 1-5 of 7 Reviews
Yew tip salve
04/09/2019
Use on all cuts and scrapes but really saw it work on my 80 year old Mom's sore on her nose She had a sore that would not heal and figured it was a pre cancerous lesion. Healed up after a couple months beautifully. Thank you
Shirley Levi
12/20/2018
fantastic
Ann
08/28/2018
I've been using this mountain yew tip salve for several years along with a few other products and no more nasty "skin conditions" on my face! It is moisturizing and has helped me repair damage due to being in the sun for years. I love it!
Yew tip salve
04/09/2019
Use on all cuts and scrapes but really saw it work on my 80 year old Mom's sore on her nose She had a sore that would not heal and figured it was a pre cancerous lesion. Healed up after a couple months beautifully. Thank you
Shirley Levi
12/20/2018
fantastic