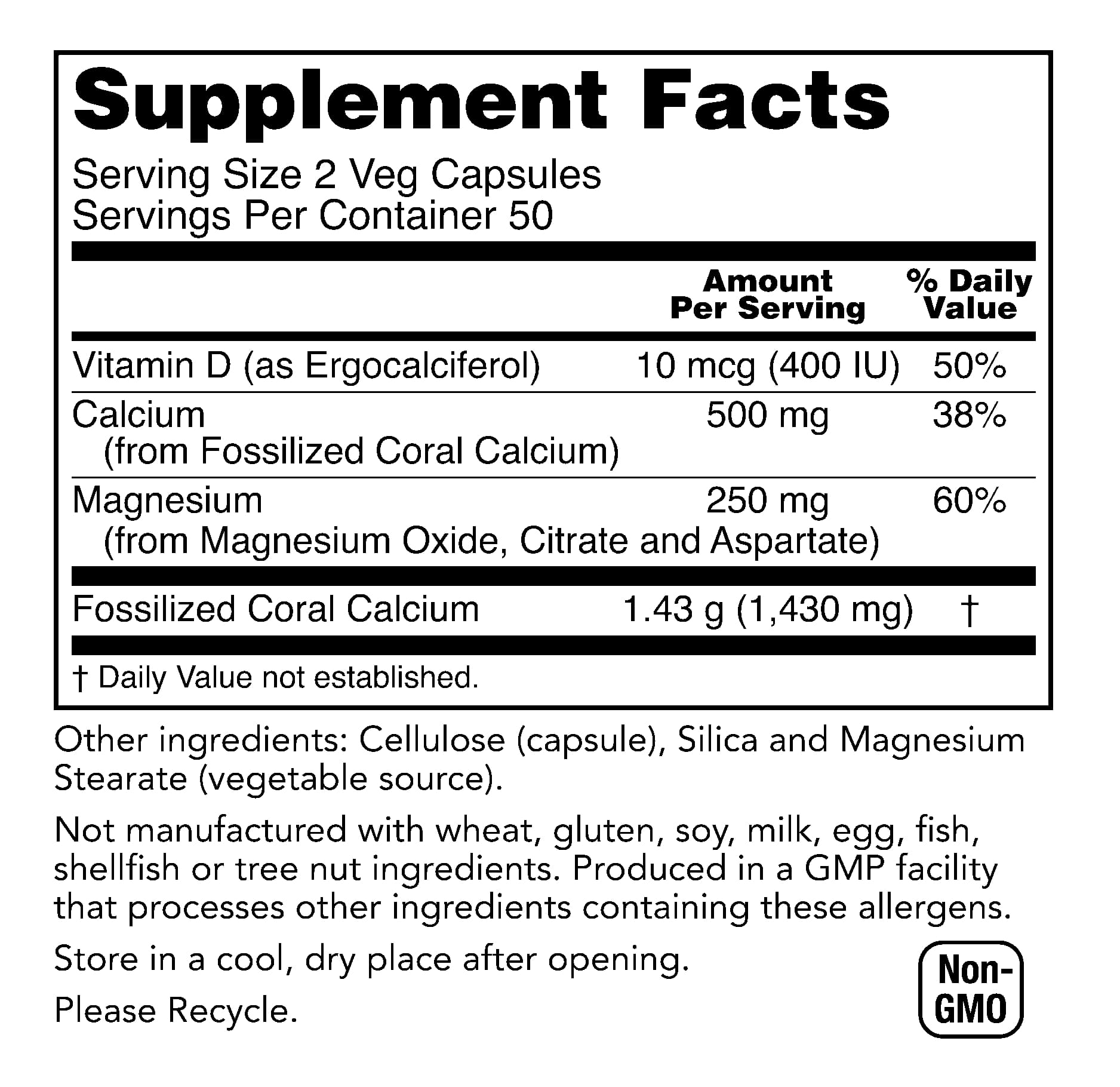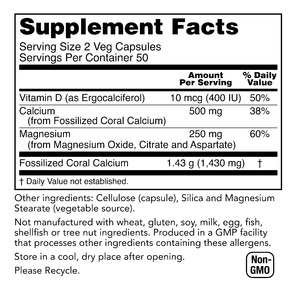 HHA Coral Calcium Plus
HHA
Bulk Rates Available
Buy 3 - 5 and pay only $16.00 each
Buy 6 or more and pay only $15.00 each
ADDED MAGNESIUM & VITAMIN D - Helps with Calcium absorption. Ingredients: 2 Vegetarian capsules contain: 500 mg. of Calcium (from Fossilized Coral Calcium), 250 mg. Magnesium (from Magnesium Citrate, Aspartate and Oxide), and 400 IU of Vitamin D (Ergocalciferol - a vegetarian source), fossilized Coral Calcium 1.43 g. Contains: no yeast, wheat, salt, soy, milk or preservatives. Dose - 2 capsules twice a day.
Showing 1-3 of 3 Reviews
Amira Hasic
01/09/2019
I am taking Coral calcium plus for many years,, at least 15,, hope will continue taking it,,
This is I think better one,,

excellent for bone health and cancer.
mike hottle
10/11/2018
been taking this for sometime,will continue taking on regular basis.
Yvonne Lucas
08/08/2018
I am a 71 years old so I need calcium but this product has an added benefit for me. It helps me have a better nights sleep as well as fall asleep faster.