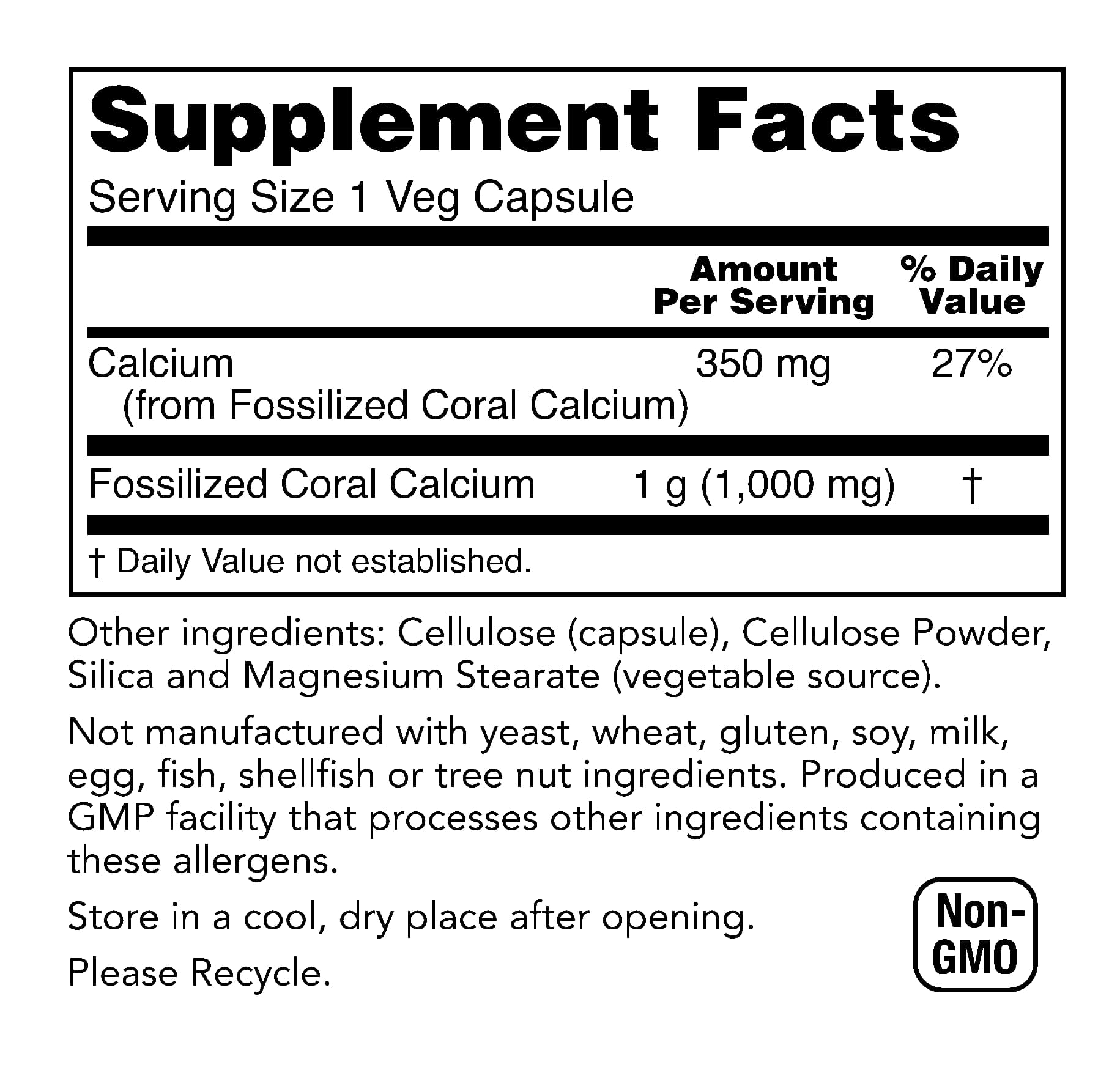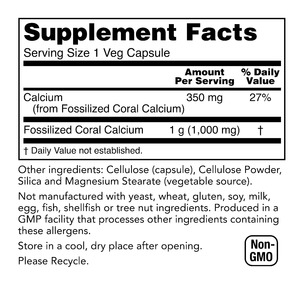 HHA Coral Calcium Plain
HHA
Bulk Rates Available
Buy 3 - 5 and pay only $15.00 each
Buy 6 or more and pay only $14.00 each
Mineral and Calcium Supplement. Also helps the body alkalize. Above Sea-Level Collected Coral Calcium - Highest Grade - 35% calcium. HHA Coral Calcium is not harvested from living coral reefs or even from the ocean environment, but from above ground sources in Okinawa, Japan in an ecologically friendly manner. This is very important to us at HHA. Coral reefs are endangered and disappearing fast. HHA Coral Calcium protects reefs by only using fossilized coral from above sea level. Some companies harvest the live reef, others collect dead coral by dredging under and around the reef. Scientists warn that any tampering with the reef is damaging. The issue of body acidity and alkalinity is beginning to show some importance in the overall health of the body. Many alternative practitioners of alternative medicine believe that modern lifestyle is pushing many people to a body status of acidity (low pH). Acidosis (overly acidic body) is the primary indicator of a Mineral Deficiency Disease. Scientists have discovered that the body fluids of healthy people are alkaline (high pH) whereas the body fluids of sick people are acidic (low pH). Scientists have found that healthy people have systems that are alkaline. Scientists have also found that over 200 degenerative diseases are linked to Mineral Deficiency - including cancer, diabetes, arthritis, heart disease, gall and kidney stones, and many more. It has been proposed that the intake of alkaline metals (like calcium), may assist in helping to neutralize the body acidity in a positive manner. For instance, many people that have arthritic conditions, have a low pH and their symptoms are made worse by eating acidic foods like tomatoes and oranges. The ability of Coral Calcium to help with the body's balancing of the pH may prove to be one of its most important health benefits. Our HHA Coral Calcium contains no: yeast, wheat, gluten, milk, rice, or preservatives. 1 Vegicap contains: 1,000 mg of Fossilized Coral Calcium - (Calcium (from Fossilized Coral Calcium) - 350 mg.). Bottle is 100 Vegetarian capsules. Daily adult dose if you are well. - 1 capsule 2 or 3 times a day. If you are sick - 2 caps twice a day and if you have a major illness - 2 caps three times a day.
Showing 1-2 of 2 Reviews
MJR
12/19/2018
I have allergies and have a hard time finding products I can use. This is the best calcium I have ever found.
jean R
08/24/2018
Exactly what I was looking for.