Shop Home
Colloidal Silver Salve 2oz (cooling gel) Heritage store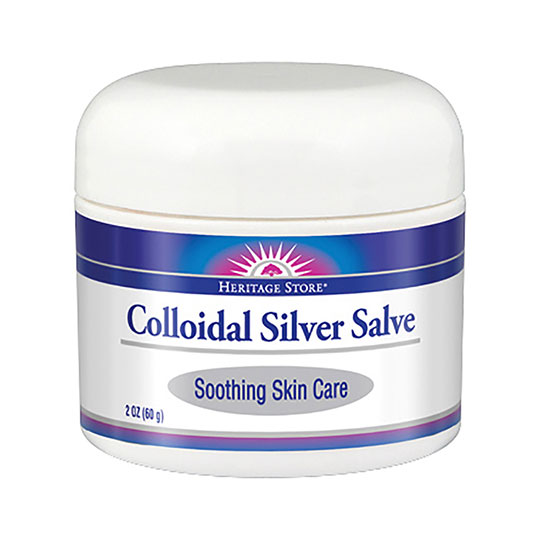 Colloidal Silver Salve 2oz (cooling gel) Heritage store
Heritage Store
Colloidal Silver Salve gives you the same benefits as the liquid Colloidal Silver but with a soothing touch of Aloe and Lavender! It nourishes the skin with raw honey while it simultaneously cleans with baking soda.
Apply this non-greasy salve to quickly smooth and soften so you feel comfortable in your own skin again. You will be astonished at how fast it works!
For External Use Only! Avoid contact with eyes.
Ingredients: Purified Water, Colloidal Silver, Aloe Barbadensis Gel, Vegetable Glycerin USP, Lavandula Angustifolia (Lavender), Sodium Bicarbonate, Phenoxyethanol and Raw Honey.
Parabed free * Phthalate free
Showing 1-5 of 8 Reviews
Very soothing and plesant
Barbara Martin
11/25/2019
Not greasy
Karen
10/18/2019
Thanks for carrying this product.
Very soothing and plesant
Barbara martin
07/16/2019
I enjoy using this product
Very soothing and plesant
Barbara martin
05/10/2019
Quick serbice
Very soothing and plesant
Barbara Martin
11/25/2019
Not greasy