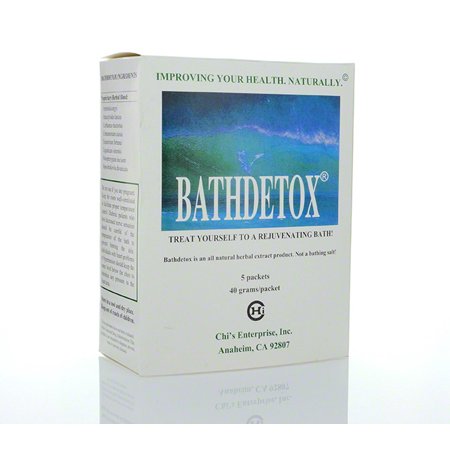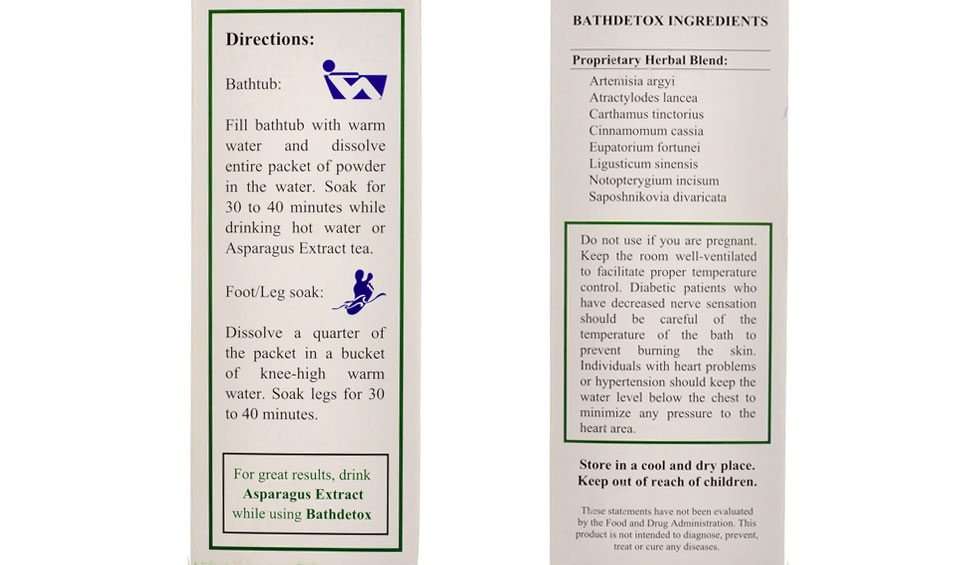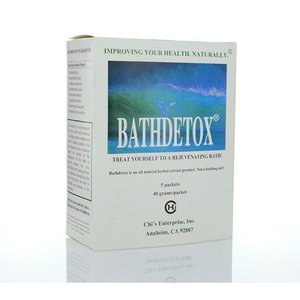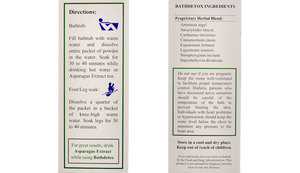 Dr. Chi's method of an all herbal "skin dialysis" extracts waste from the body by simultaneously removing toxins through the skin while increasing sweat and urine output. Safe and Effective Bath detox engenders fast results without burdening the kidneys and liver. This is an expensive herbal bath, but has proven very effective in helping to remove toxins fast. While you are having the bath drink a large glass of bottle of purified water as well. Note from Marijah: I use this bath soak whenever I feel like I might be coming down with something, or I am just getting a little over toxic from stress and environmental pollutants. Ingredients: Proprietary Herbal Blend – Artemisia argyi, Atractylodes lancea, Carthamus tinctorius, Cinnamomum cassia, Eupatorium fortunei, Ligusticum sinensis, Notopterygium incisum, Saposhnikovia divaricate. Directions: Bathtub = Fill bathtub with warm/hot water open bag and dump the herbs out under the water. Make sure water level is below the chest. Soak for 30 min. while drinking water or a cup of Asparagus tea. Foot Soak = Soak feet in a bucket of knee-high warm/hot water. Use a quarter of the bag and soak for 30-40 min. Box contains 5 packets.
Showing 1-1 of 1 Review
I'd give this more than 5 stars!
Madolyn Charnes
10/05/2018
I don't want to be without this. I take a detox bath once a week. While a box is $50, if I spend $10 a week for my health it's cheaper than a spa! You see the toxins come out in the change in water color and sweat pouring out. Definitely used when sick ...it shortens the sick time, it refreshes when you're not sick