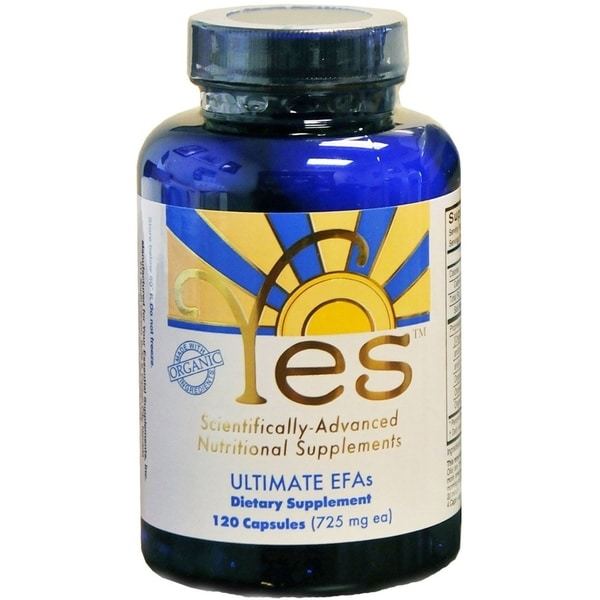 Yes Ultimate EFA
Your Essential Supplements
Proprietary Blend - 2 caps - 1450 mg, Organic Evening Primrose, High Linoleic Sunflower Oil, Organic Flax Oil, Organic Pumpkin Oil, Organic Extra Virgin Coconut Oil. Adult Dose: 2 in the morning and 2 after lunch. 120 capsules.
Showing 1-3 of 3 Reviews
Top
03/13/2019
I have used this for several years after my DO
took me off fish oil supplements

Denny Hampton
Denny Hampton
12/10/2018
This is a very good product. MY DO started me on this several years ago before we moved to florida.
This is a good product have used it for years
Denny
09/18/2018
Really like all your products that I have tried