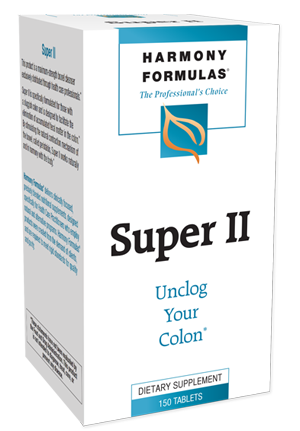 Super II
Irwin
Bulk Rates Available
Buy 3 - 5 and pay only $16.00 each
Buy 6 or more and pay only $15.00 each
You MUST have 2 bowel movements per day. Use the SUPER II natural laxative if needed. The infection really affects the small intestine (bloating, reflux, gas, fermentation) and in many cases all starts with chronic constipation, so this is VERY important as you work with this detoxifying program. Do not start this detox program until your bowels are working every day. SUPER II - Large 150 tablet size
Showing 1-5 of 24 Reviews
LIFECHANGE 4 HEALTH IMPROVEMENT
09/23/2019
I Love it and my clients love it. It does exactly what it says that it will do.
Melissa
09/03/2019
Very effective product! No cramping or urgency! They are amazing.
Veronica Murray
06/11/2019
I have used this product for years when I have a problem. It is all natural.
Dave
05/24/2019
Part of my daily regiment that keeps me regular. All Natural is the way to go! Herbal Healer is the only place I've found this wonderful product.
Ray Bob Daniels
04/25/2019
This stuff works!! I only have to take one in the morning, one in the evening and it definitely keeps me regular!!