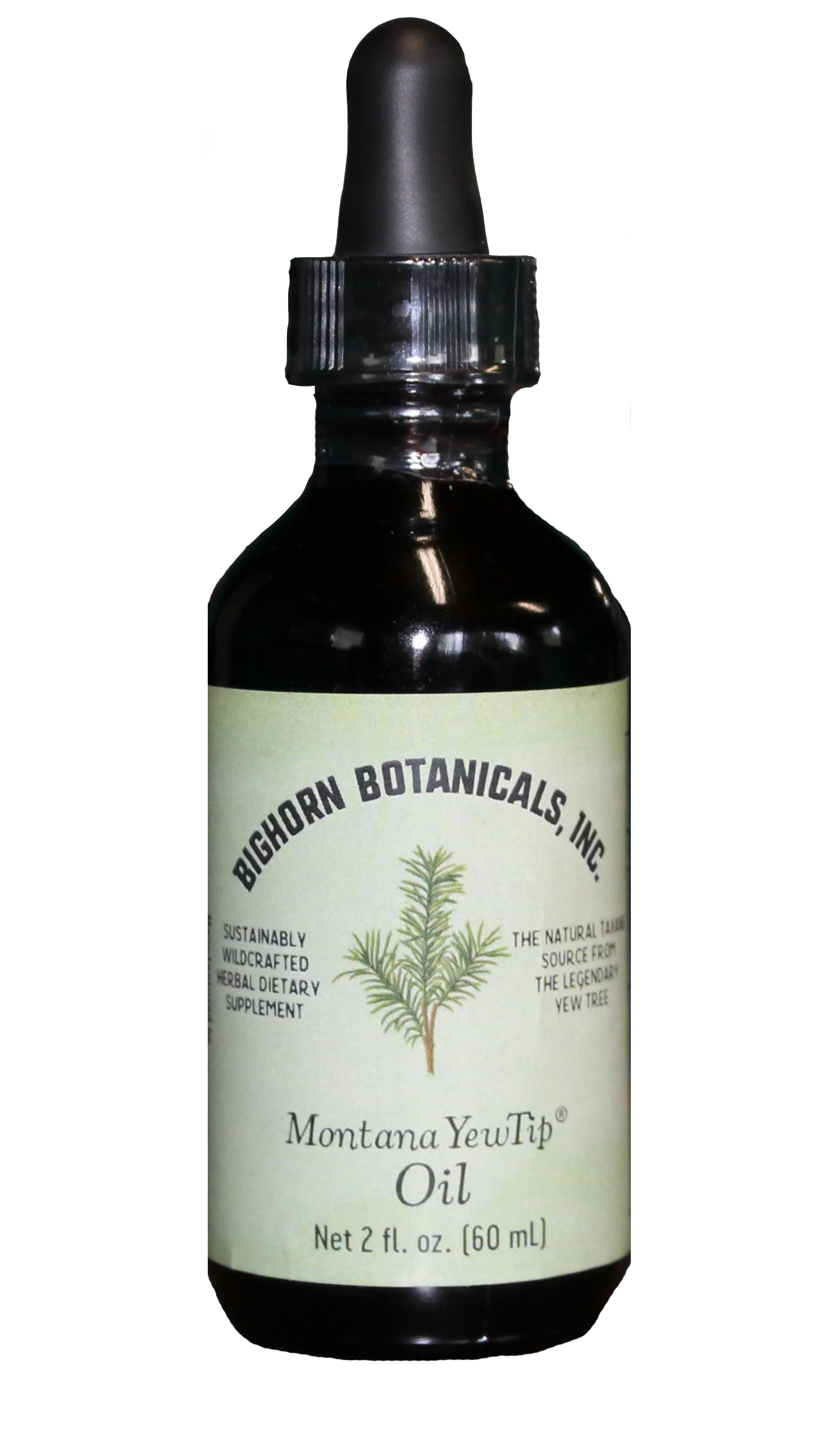 Montana Yew Tip 2oz Oil
Bighorn Botanicals
Montana YewTip Oil is made by our proprietary process using Montana YewTip Tincture and Certified Organic Extra Virgin Olive Oil.
This amazing product can be used internally and externally. Easy to add to a daily regimen as a dietary supplement or can be applied topically.
Also can be taken straight under the tongue.