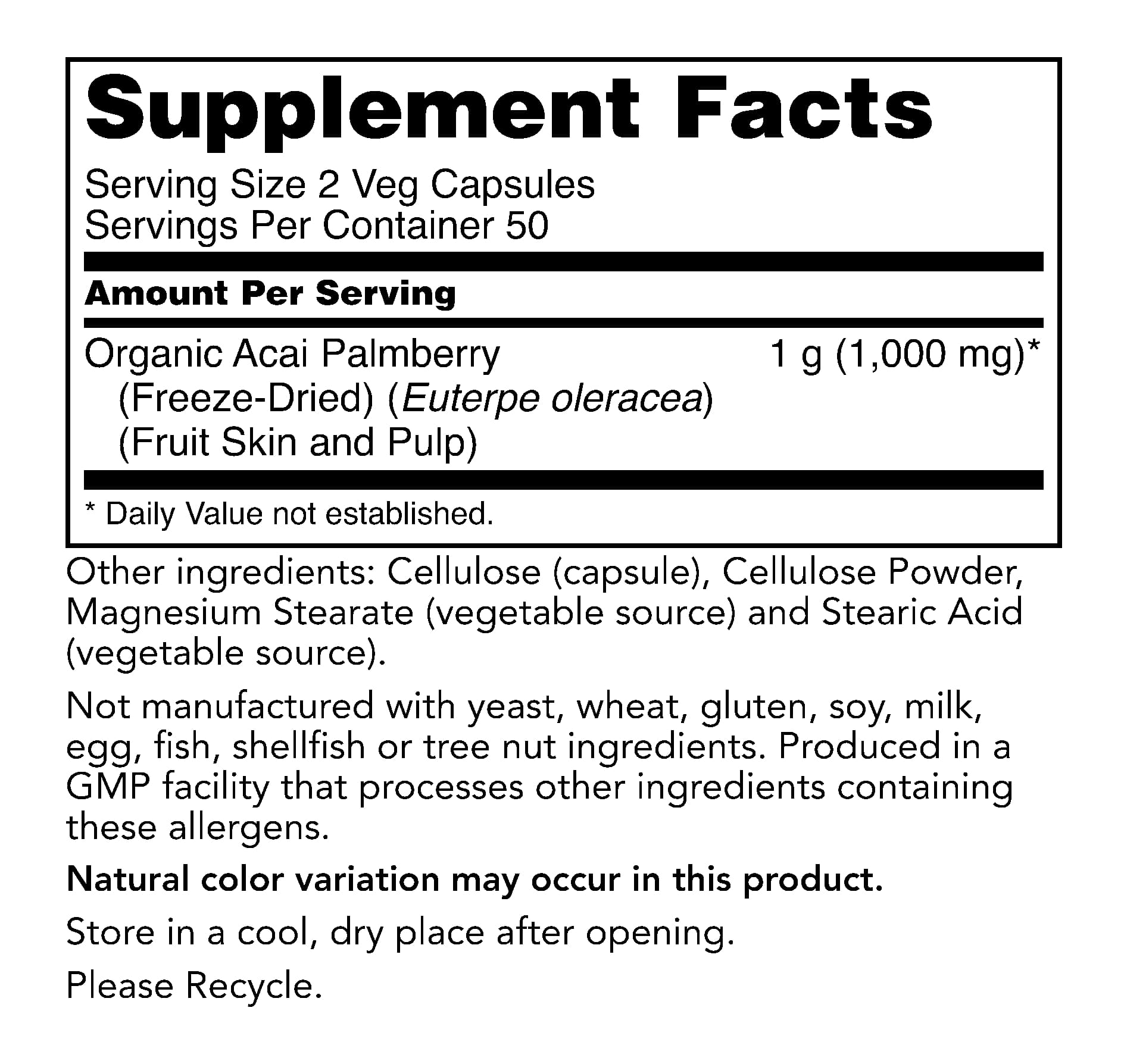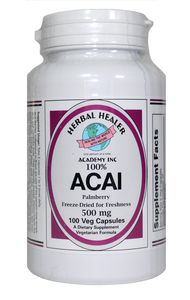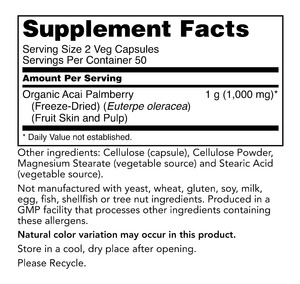 HHA ACAI Berries
HHA
Bulk Rates Available
Buy 3 - 5 and pay only $18.00 each
Buy 6 or more and pay only $16.00 each
500MG - 100 Vegetarian Caps - Antioxidant Superfood, Dietary Supplement, Powerful Antioxidant, Energy & Immunity Booster Promotes Healthy Skin. Acai Berries are a fruit indigenous to the Brazilian rain forests and is one of nature's most remarkable and nutritious fruits. Acai naturally contain Vitamin C, and are an excellent source of polyphenols, including rutin, anthocyanins and catechins. These and other antioxidants protect tissue from free radical damage, a key factor in healthy aging. Nutrients and antioxidants help support healthy immune and inflammatory response. Supports healthy heart and vessels. we use only solvent free, freeze dried Acai Berries to insure that all the nutrients present in fresh Acai are retained. This product contains no sugar, starch, wheat, gluten, corn, soy, milk, egg, shellfish or preservative. Adult Dose - 2 twice a day.
Showing 1-3 of 3 Reviews
taken for sometime very beneficial in overall heal
mike hottle
05/11/2019
believe strongly in this product
P
04/26/2019
Been taking them for years. Great source of vit c..
excellent antioxident one of the best. been vey go
mike hottle
10/11/2018
will continue to take on regular basis.