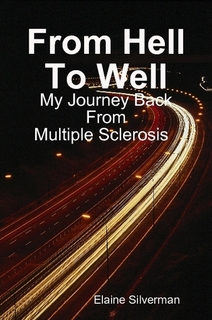 FROM HELL TO WELL - My Journey Back From Multiple Sclerosis
Paperback 178 pages $23.95 by Elaine Silverman
Elaine has been and Herbal Healer Academy member and student since 2004. Elaine outlines how she has regained her health after a diagnosis of multiple sclerosis. This book serves as a shining example of a person who listened to her body and experienced the joy in hearing her body respond. In short, she took charge of her own health and life, and ultimately, urges others to do the same. Toxin-free living is essential. Her story begins with terror as the crippling disease known as multiple sclerosis runs through her system, tranforming her into an invalid in a few short weeks. She struggles with conventional allopathic medicine...until she realizes that she can and must take responsibility for returning to wellness.
Book available for purchase at 50% its normal price (price shown is with the 50% discount).