Shop Home
All Natural Silver Lozenge- Lemon SUGAR FREE - 40ct (Silver Cough Drop)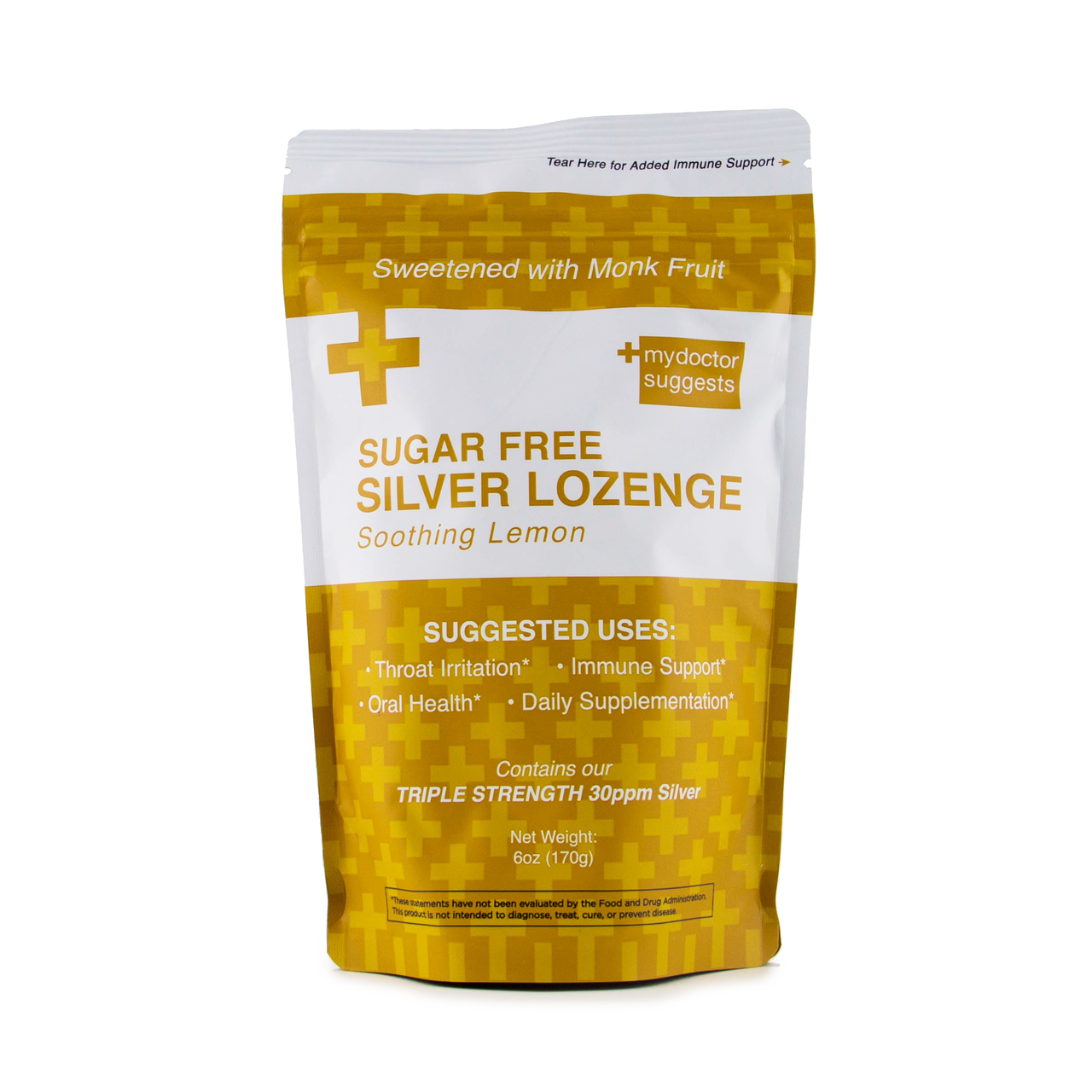 All Natural Silver Lozenge- Lemon SUGAR FREE - 40ct (Silver Cough Drop)
My Doctor Suggests
The wait is over. Our popular cough drops are now available in SUGAR FREE form.
Silver is an incredibly effective immune support supplement. A major key in silver's ability to support oral/throat health is keeping the silver in contact with the mouth and throat for 6 minutes. It can be very difficult to gargle or hold silver solution in your mouth for six minutes? Have you ever tried it?
That's where these SUGAR FREE silver lozenges come in handy. Sweetened with Monk fruit, the sweet taste of these lemon lozenges will help your throat feel smooth all while the silver goes to work at the root cause of the problem. The SUGAR FREE Silver Lozenge, when not chewed, stays in direct contact with your mouth and throat for 6-10 minutes creating the optimal opportunity to maximize the silver's potential.
Each lozenge contains a full teaspoon of our TRIPLE Strength pH Balanced Silver Hydrosol making it perfect for daily supplementation.
Key Benefits:
SUGAR FREE - Sweetened with Monk Fruit Convenient Taste Fantastic Contain a full tsp of therapeutic 30ppm silver in each drop Help boost your Immune System
*These statements have not been evaluated by the FDA. This product is not intended to diagnose, treat, cure or prevent any disease.
Showing 1-1 of 1 Review
collidial silver sugar free honey lemon drops
mary beam
07/23/2020
love these especially soothing to a dry scratchy throat and good for us who need sugar free.