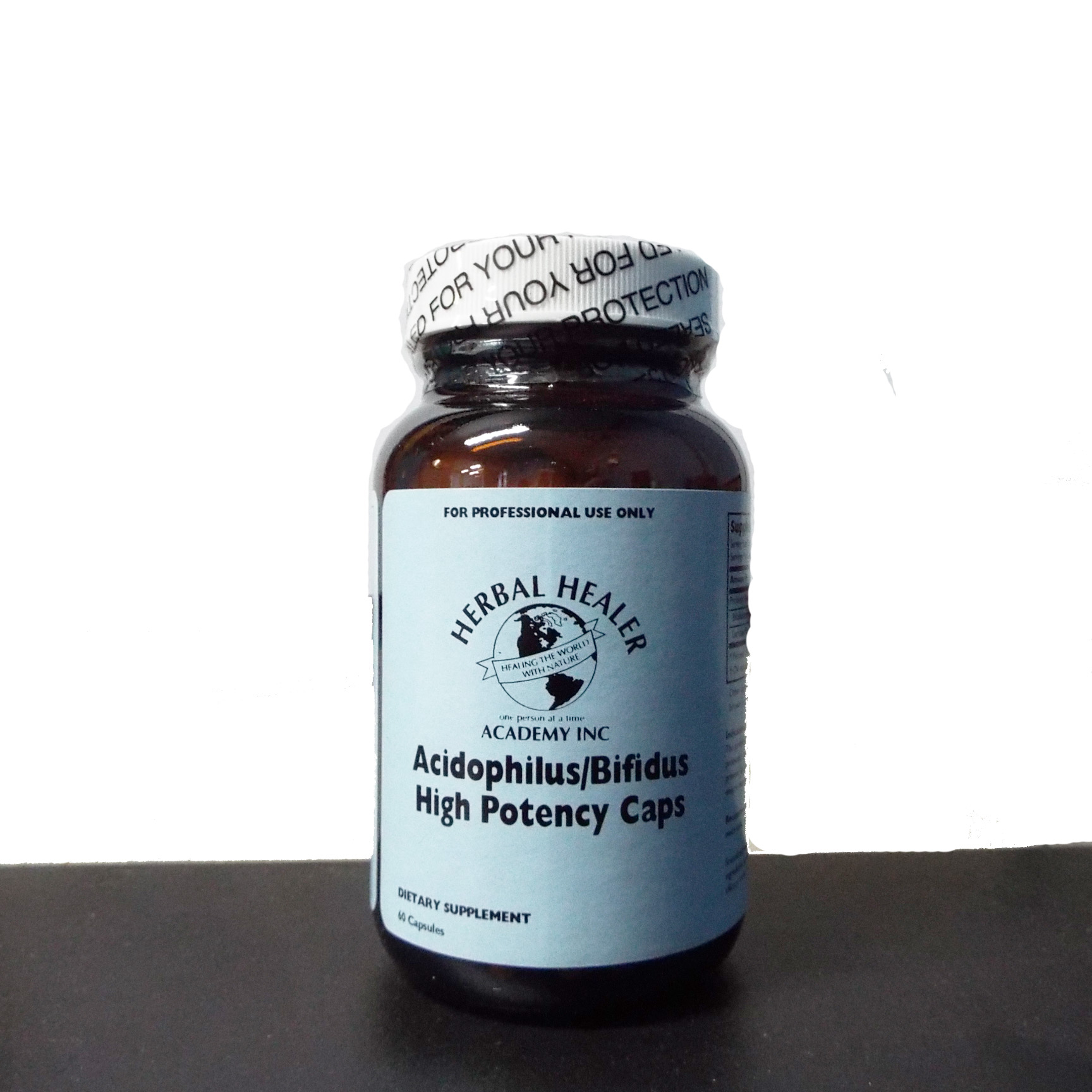 Acidophilus/Bifidus Capsules
HHA
Bulk Rates Available
Buy 3 - 5 and pay only $24.00 each
Buy 6 or more and pay only $22.00 each
Probiotics - 60 Capsules - 1 pill Twice daily. Helps restore proper bowel flora. Naturally fights candida overgrowth. This product is safe for babies with Thrush and has been very effective in helping them. Bifidobacterium bifidum - 7 Billion - CFU plus Lactobacillus acidophilus - 7 Billion CFU. Contains no sugar, milk, wheat, soy, corn.
Showing 1-4 of 4 Reviews
This product is amazing. Works so fast with stoma
Maryjane Kirkpatrick
08/28/2019
Plan to take forever.
acidophilus/bifidus high potency capsules
Sue
02/25/2019
This product does exactly what I need it to do but it's the nice small size that is most helpful to me as I have difficulty swallowing giant pills. Love it. Please don't ever stop making this product!
Acidophilus/Bifudus Capsules
Regina
01/18/2019
Love, love, love this product! Helps with stomach issues, allergies and more! Don't leave home without it!
Acidophilus/Bifidus Capsules
Sue
09/05/2018
This product is the best of its kind that I have found. Unable to swallow large tablets and capsules, their tiny size is a bonus. I have been able to keep my good gut bacteria at an amazingly healthy level with my daily dose of two capsules. And the price is very reasonable.